If you've already donated the maximum against the candidate you hate, here's something you can buy so you can show your displeasure. . .by dressing your baby in a onesie, with printing on the front that says, "I already hate our next president." Adult sized t-shirts are also available, but no sense keeping your hate to yourself. . .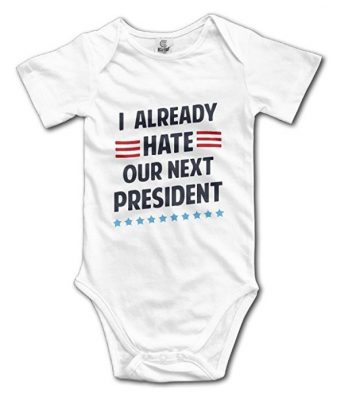 In fact, there are three full pages of such products, as reported by the Washington Examiner.
It's true that every four years journalists write columns lamenting the pitiful choices facing Americans on Election Day. But this election is special because of how overwhelmingly negative public views are toward the two major party candidates. . .

In the Wall Street Journal/NBC poll. . .just 37 percent of respondents said they had a positive view of Clinton, compared with 52 percent who had a negative view — and that was actually a marginal improvement over the August poll. Meanwhile, Trump was only viewed positively by 28 percent, compared with 61 percent who viewed him negatively. Among undecided voters, just 13 percent had a positive view of Clinton and 5 percent of Trump.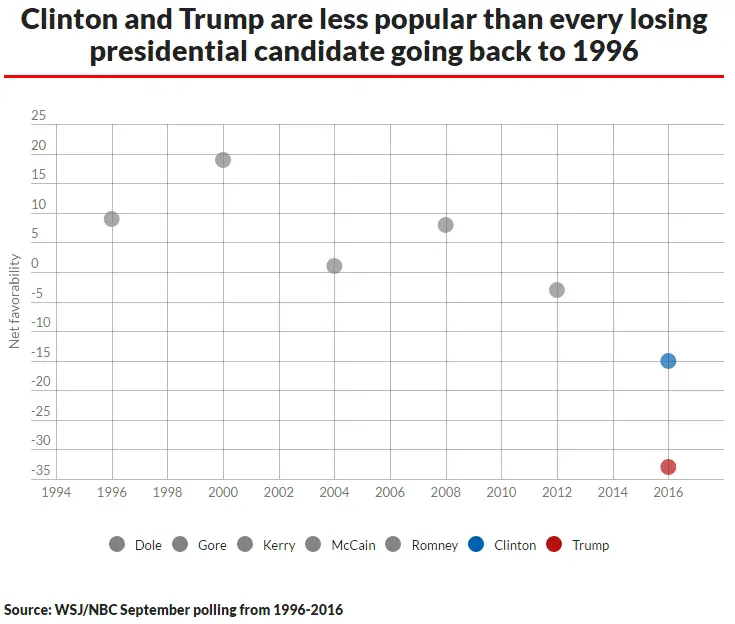 This makes it likely that whoever does get elected will take the oath of office as historically unpopular. Gallup keeps an archive of its initial poll taken after presidents were sworn in for their first term going back to President Eisenhower. On average, presidents have started with an approval rating of 61 percent, and the range has been a high of 72 percent under President Kennedy and a low of 51 percent, shared by Presidents Reagan and the first President Bush.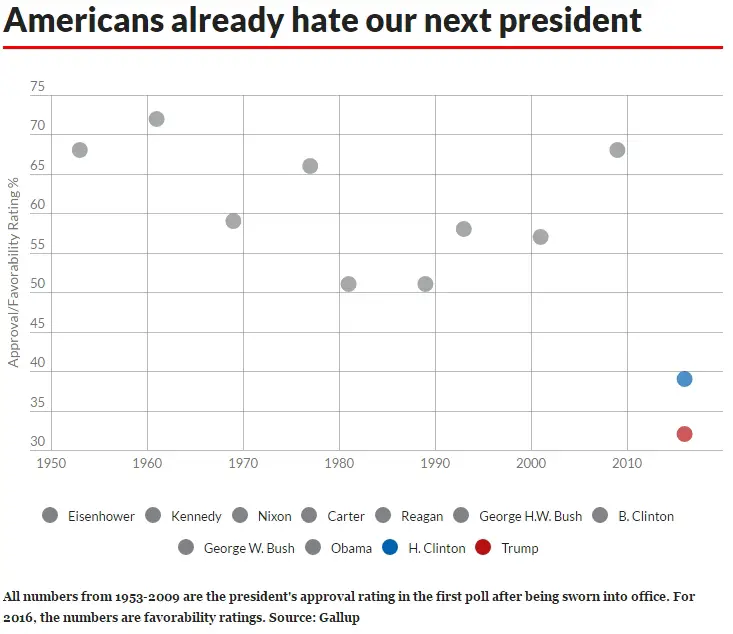 If you only hate Hillary, you can buy a "Team Deplorable" shirt, instead, according to The Daily Caller.
You can fight back against the liberal media's attempt to bury this story by proudly wearing a "Team Deplorable" shirt. Not only will you force Hillary and her supporters (and undecideds) to reckon with what she said, but you will also be supporting alternative, honest media. The shirts are only available until midnight on Friday, September 23. So you better hurray to get yours!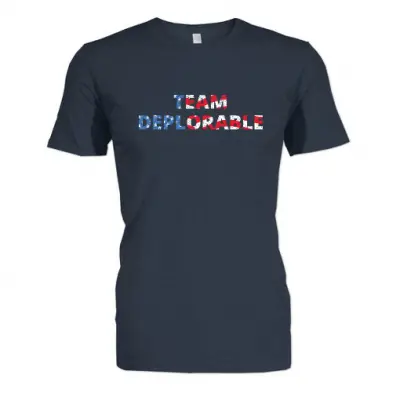 On the other hand, if you like Hillary, Chelsea Clinton wore a "Make Herstory" t-shirt at the Dem convention, according to Breitbart.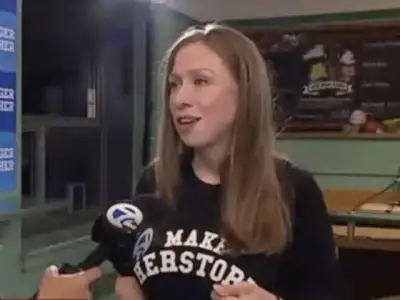 Former (and possibly future) first daughter Chelsea Clinton is on the trail for her mother Hillary Clinton, and was sporting a new look during a rally for students at Michigan State University.

Chelsea took the stage to the divisive "Fight Song" campaign anthem by Rachel Patten. She was wearing a "Make Herstory" black t-shirt, black pants, and black boots. . .

"A Hillary Clinton presidency would mark an exciting and bold new chapter in America's story—and in the story for women's equality," wrote the designers about their shirt. "Change doesn't happen by keeping things the same. Real change comes from being brave, being different."
If you want to be able to buy your own politician, there are Hillary and Trump dolls.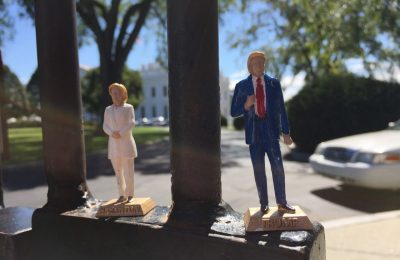 For the right price, Donald Trump will soon come right to your doorstep and be yours forever. Hillary Clinton too, of course. And you can already get Pope Francis, Al Gore, John McCain and every Supreme Court chief justice in history. Even Barack Obama. For all this you can thank Patric Verrone. . . The Emmy Award-winning "Futurama" writer.
If you're not a Hillary fan, maybe you'd go for the "Hillary Meal Deal" yard sign.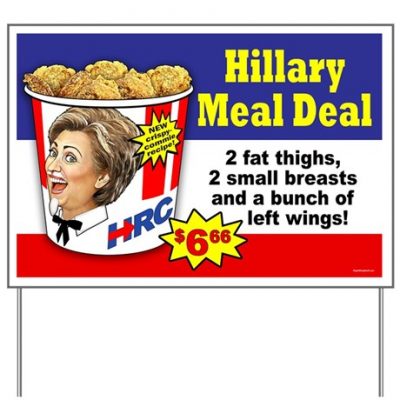 If you like Gary Johnson, you can show that he's an alternative with a sticker.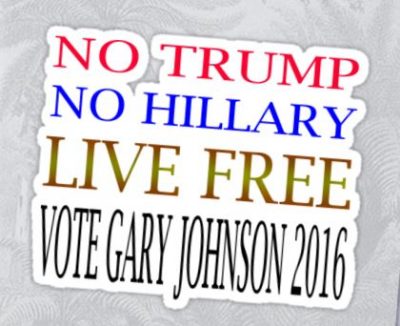 But the mood of most people fits this button, instead.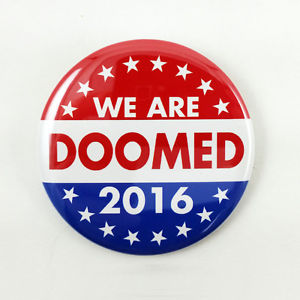 Or this bumper sticker. . .