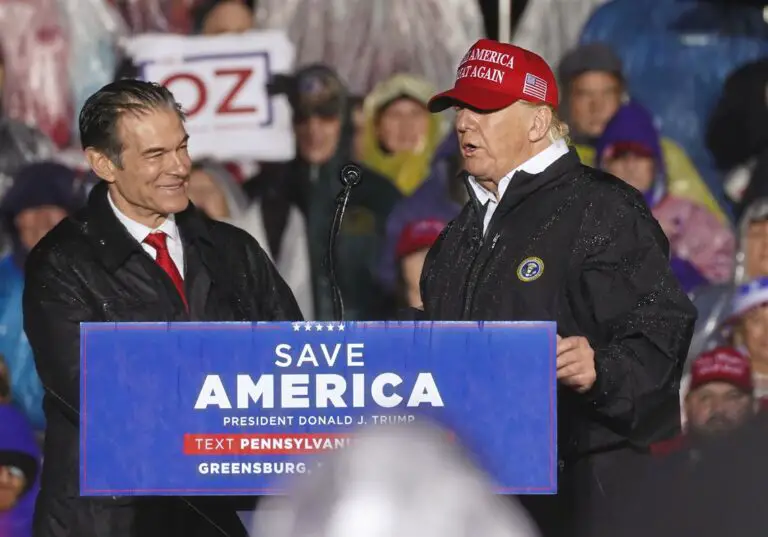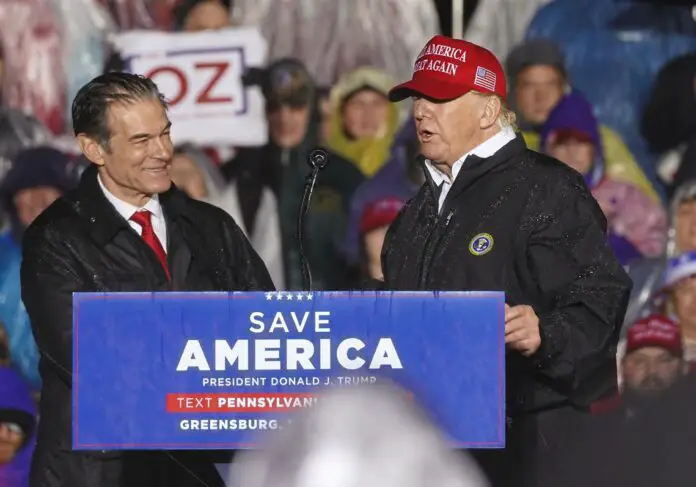 Former President Trump held a rally on Friday in western Pennsylvania outside of Pittsburgh in support of Dr. Mehmet Oz's Senate campaign. The Pennsylvania Republican Senate primary takes place on Tuesday, May 17, and just like Ohio, the Keystone race has pitted what is essentially a Cruz-endorsed candidate in David McCormick versus the Trump-endorsed Dr. Oz. Trump is 1 and 0 in the Senate battles so far this month, with J.D. Vance having won in Ohio earlier this week.
Below you will find all the rally details including start time, venue information, how to watch, as well as the full video embedded below.
Save America Rally in Greensburg, Pennsylvania
When: Friday, May 6, 2022
Time: Trump speaking at 8 pm ET
Where: Westmoreland Fairgrounds
Full Video: Available below
Full Video – Trump Speech – Greensburg, PA
The video embedded below is provided by RSBN via Rumble. If you encounter issues, use one of the alternate stream links below the video.
Alternate Video Links: Rumble
Dr. Oz Speech – Trump Rally – Greensburg, PA
Schedule (all times eastern):
8:00 am – Parking opens
1:00 pm – Screening of film 2,000 Mules
3:00 pm – Doors Open
5:00 pm – Rally Starts
8:00 pm – Trump speaks
The stream and live video will be available from RSBN and other online platforms. Newsmax will carry the rally live on cable and satellite. The venue doors will open at 3 pm local time in Pennsylvania with numerous guests and candidates set to speak before Trump takes the stage around 8 pm local time.
Guest Speakers
Dr. Mehmet Oz, Candidate for U.S. Senate in Pennsylvania
Rep. John Joyce, U.S. Representative for Pennsylvania's 13th Congressional District
Rep. Mike Kelly, U.S. Representative for Pennsylvania's 16th Congressional District
Rep. Alex Mooney, U.S. Representative for West Virginia's 2nd Congressional District
Dinesh D'Souza, Director of 2,000 Mules
As noted on the schedule, the new film from Dinesh D'Souza about the 2020 presidential election will be screened at the event with D'Souza as a featured speaking guest.
After Pennsylvania, Trump will be headed out west at the end of May for a rally in Wyoming. Check the Trump rally schedule page for all the latest details about upcoming rallies and events.