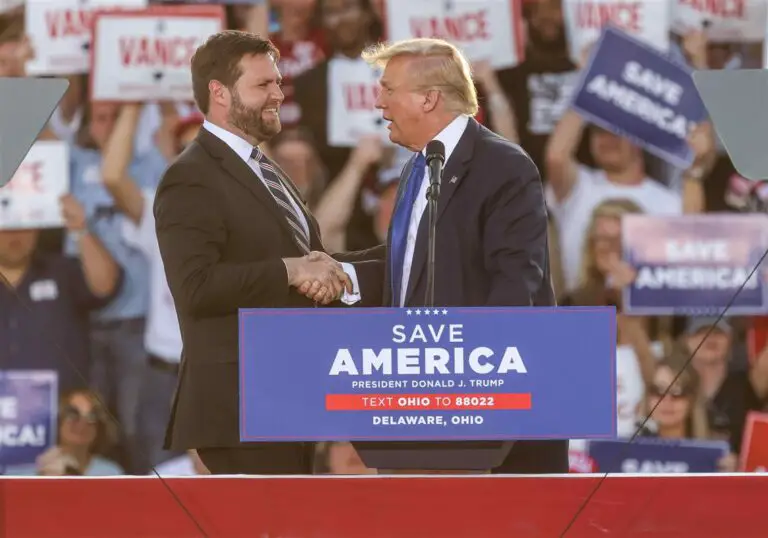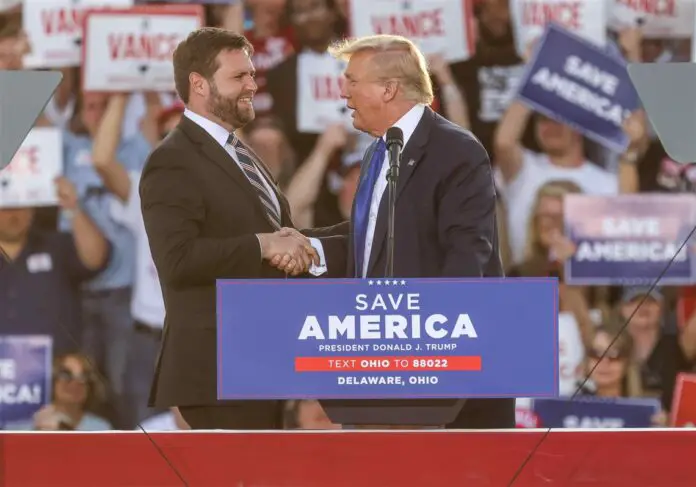 Former President Trump hit the Buckeye State hard on Saturday night with a rally thirty minutes north of Columbus in the city of Delaware. With a major Republican Senate primary coming up in a matter of days, Ohio will be a key battleground in 2022. Trump has waded into the primary with a major endorsement as a test of his strength heading into a possible presidential campaign next year.
Find all the details below including tickets, how to attend, speaking times, and live stream information.
Save America Rally in Delaware, Ohio
When: Saturday, April 23, 2022
Time: Trump speaking at 7 pm ET
Where: Delaware County Fairgrounds
Full Video: Available below
Full Video – Trump Rally – Delaware, OH
The video embedded below is provided by RSBN via Rumble. If you encounter issues, use one of the alternate stream links below the video.
Alternate Video Links: Rumble 
Schedule (all times eastern):
8:00 am – Parking opens
2:00 pm – Doors Open
4:00 pm – Rally Starts
7:00 pm – Trump speaks
The stream and live video will be available from RSBN and other online platforms. Newsmax will carry the rally live on cable and satellite. The venue doors will open at 2 pm local time in Ohio with numerous guests and candidates set to speak before Trump takes the stage around 7 pm.
Guest Speakers
J.D. Vance, Candidate for U.S. Senate in Ohio
Rep. Mike Carey, U.S. Representative for Ohio's 15th Congressional District
Max Miller, Candidate for U.S. Representative for Ohio's 7th Congressional District
Madison Gesiotto Gilbert, Candidate for U.S. Representative for Ohio's 13th Congressional District
Other guests
Trump's endorsement of Vance in the Senate primary has ruffled feathers among some conservatives. Many activists and grassroots Republicans have been rallying around Josh Mandel, rather than Vance, given his solid conservative credentials. This includes Lt. Gen. Michael Flynn, Trump's former National Security Advisor, who says Trump is making a mistake:
Former president Donald Trump acted on bad advice when he endorsed J.D. Vance over Josh Mandel in the Republican primary for U.S. Senate in Ohio, according to retired Lt. Gen. Michael Flynn.

"I think he made a huge mistake," Flynn said Thursday in an interview before he appeared with Mandel at a campaign rally at Victory Christian Church. "He's got people around him that are advising him and I think they advised him poorly."

Trump endorsed Vance, an author and businessman from Cincinnati, on Saturday. Mandel supporter Rob Scott, who was Trump's 2016 campaign state director and is Kettering clerk of courts, said he and others asked Trump to reconsider his endorsement of Vance but he is doubtful that Trump will reverse himself.

Vance's campaign spokesperson, Taylor Van Kirk, initially declined comment but on Friday released a statement from Donald Trump Jr., which said, "The MAGA Movement is strongly united behind my father's endorsement of J.D. Vance, which you can see by the surge he's seen in the polls since the endorsement."
Vance will be at the rally on Saturday to gratefully accept Trump's endorsement. It could be just what he needs to push himself over the top. Well, Trump's endorsement and the deep pockets of billionaire Peter Thiel as well. Vance isn't the first controversial endorsement Trump has made in the 2022 cycle. Some conservatives are upset over his endorsement of Dr. Mehmet Oz in the Pennsylvania GOP primary.
Part of the controversy with Trump's blessing on J.D. Vance is that Vance is a recent MAGA convert. Once a critic of Trump in 2016, Vance seems to have "converted" and joined the team in recent years, so to speak.
The Ohio GOP Senate primary takes place on May 3, see details below:
? Primary Election May 3rd ?

Time is running out to vote for Ohio Republicans' endorsed slate of strong, conservative leaders who are fighting for ALL Ohioans!

Make YOUR plan to vote today by visiting https://t.co/KMjHgVVr0C. pic.twitter.com/VdB7LvWF1b

— Ohio Republicans (@ohiogop) April 22, 2022
The fireworks will fly Saturday night at 7 pm ET when Trump is scheduled to speak. Follow the Trump rally schedule for more details about upcoming events. The next stop after Ohio will be coming up in Nebraska on April 29.