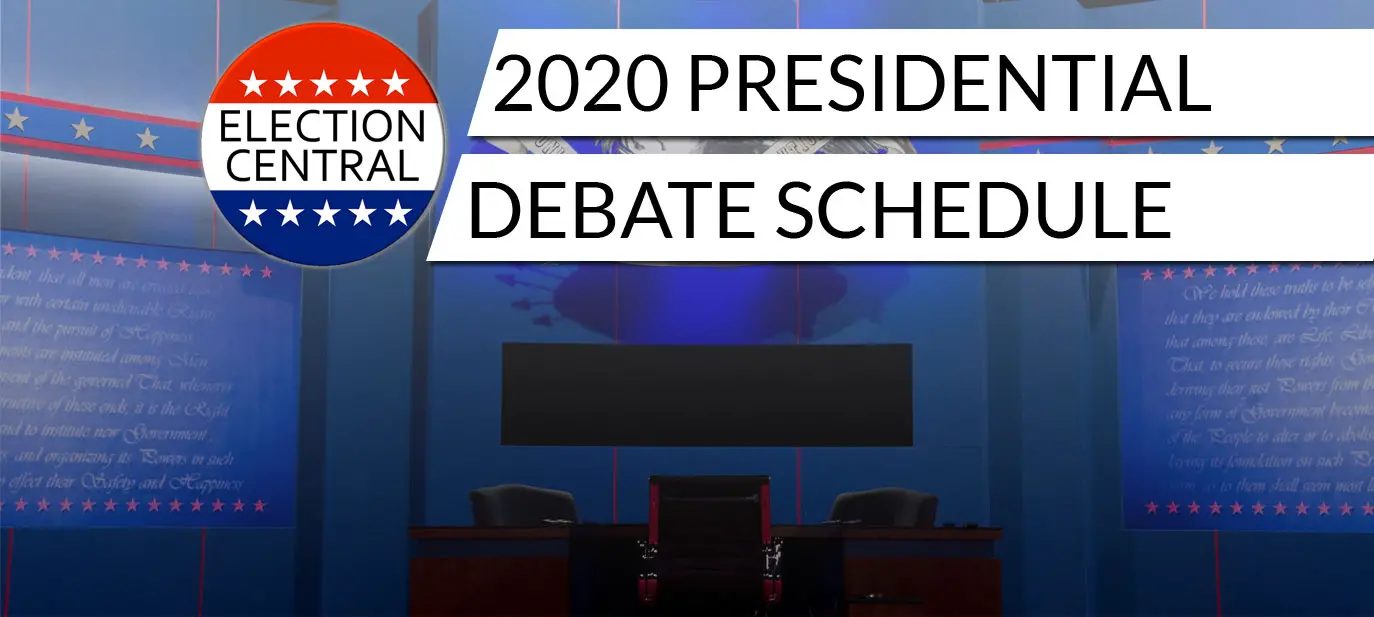 The dates and venues have been announced for the 2020 Presidential debates between President Donald Trump and the eventual Democratic nominee. The date for the Vice Presidential debate between Vice President Mike Pence and the Democratic Vice Presidential nominee has also been announced. Note the broadcast times and channels are identical for the Presidential debates and the Vice Presidential debate.
Tickets – Tickets for each debate are controlled by the hosting university and are extremely limited since the debates are primarily produced for television. The majority of tickets are distributed to host university students and faculty through a lottery system. See this page for all available ticketing details.
Live Streaming – All the major news networks will offer a free live stream as will YouTube and Twitter.
TV Channels – Each debate will be broadcast live on C-SPAN, ABC, CBS, FOX, and NBC, as well as all cable news channels including CNN, Fox News, Fox Business Network, and MSNBC among others.
Time – The debates will air from 9 pm to 10:30 pm ET (8 pm – 9:30 pm CT, 7 pm – 8:30 pm MT, 6 pm – 7:30 pm PT)
2020 Presidential Debates
Tuesday, September 29, 2020
First Presidential Debate
University of Notre Dame, Notre Dame, IN
Wednesday, October 7, 2020
Vice Presidential Debate
The University of Utah, Salt Lake City, UT
Thursday, October 15, 2020
Second Presidential Debate
University of Michigan, Ann Arbor, MI
Thursday, October 22, 2020
Third Presidential Debate
Belmont University, Nashville, TN
Additional details such as moderators and the specific format of each debate will be announced at a later time.