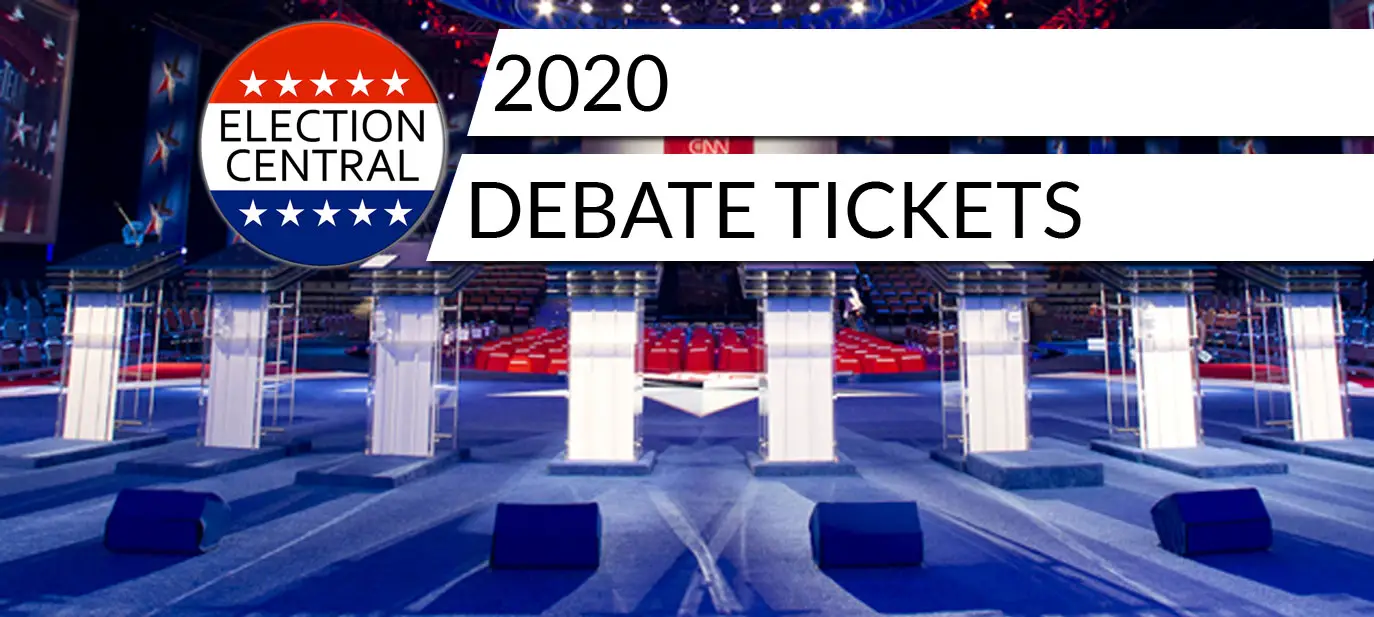 Many people are searching for debate tickets to attend a 2020 Democratic Primary debate or a 2020 Presidential Debate.
How can I get tickets?
There is no guarantee to get tickets to a primary or presidential debate. Usually, for a primary debate, the ticketing is controlled by the party, such as the Democratic National Committee (DNC) or the Republican National Committee (RNC), and available tickets are extremely limited.
For a General Election Presidential debate, tickets are usually controlled by the university which is hosting the debate and a small pool of tickets is usually available to the faculty and student body, very few public tickets are made available, if at all. Here is a breakdown for the upcoming debates and who to contact to try and buy debate tickets:
2020 General Election Debate Tickets
First Presidential Debate


Tuesday, September 29, 2020
Location: University of Notre Dame, Notre Dame, IN


Vice Presidential Debate


Wednesday, October 7, 2020
Location: The University of Utah, Salt Lake City, UT


Second Presidential Debate


Thursday, October 15, 2020
Location: The Adrienne Arsht Center for the Performing Arts, Miami, Florida
Note: This debate was originally scheduled to be held at the University of Michigan but the university pulled out due to Coronavirus concerns.

Third Presidential Debate


Thursday, October 22, 2020
Location: Belmont University, Nashville, TN


Information is added as it becomes available. Please do not contact Election Central asking for debate ticket information or requesting tickets, we do not have the ability to provide tickets. Your best option is to contact the venue listed above or the state party, or the national party.