We've chronicled some of the accusations and "open secrets" about how Former Vice President Joe Biden tends to be a little overly friendly when ingratiating himself to females around him. Some of them have complained, and rightfully so, that Biden made them feel uncomfortable with his unwanted advances and inappropriate touching. The question has been whether these statements would harm his Presidential aspirations or derail his yet-to-declare 2020 presidential campaign. In response, Biden issued a semi-apology for making anyone feel uncomfortable but didn't explicitly admit that his actions were wrong.
It's been over a week since the news cycle has churned with this negative press for Biden as a major headline. From early accounts, it seems that voters may have already baked in Biden's personality and proclivity for being "handsy" with women according to a recent Democratic primary poll from Morning Consult:
The figures are broken out among Democratic primary voters nationwide and in early primary states, which includes just voters who live in Iowa, New Hampshire, South Carolina, or Nevada.

The latest results are based on 13,644 interviews with registered voters, collected from April 1-7 2019.
The results still look good for Biden among Democratic primary voters nationwide.
Nationwide Democratic Primary Voters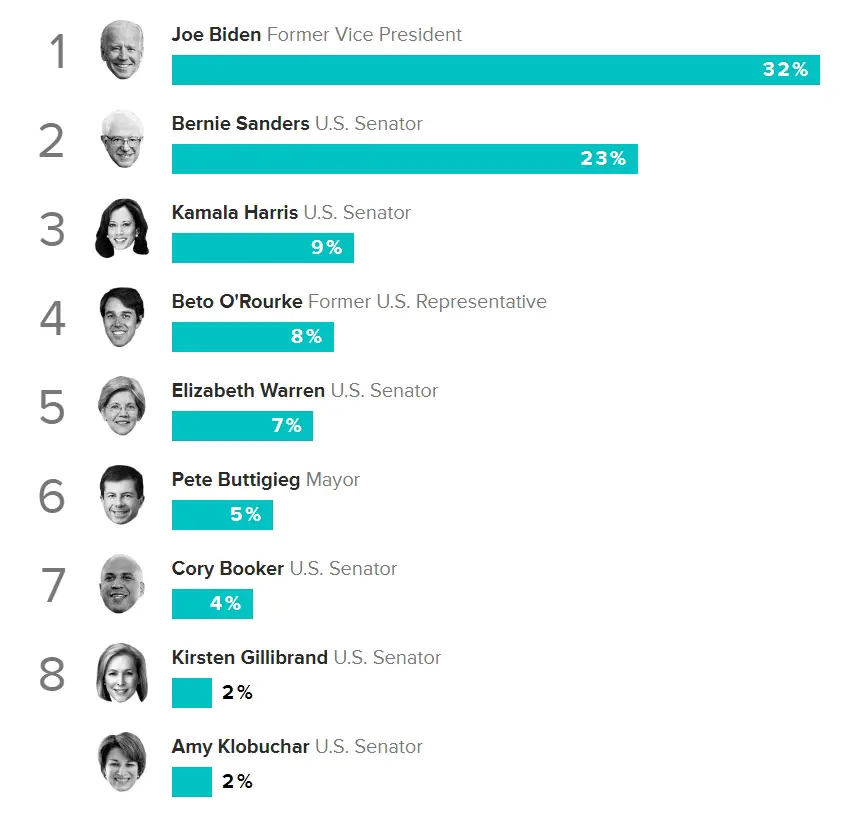 Biden's sitting in just about the same position he's been holding for several weeks now while the field waits for him to announce his candidacy.
That chart, however, is for nationwide primary voters. What about early primary states? Biden does even better:
Early Primary State Voters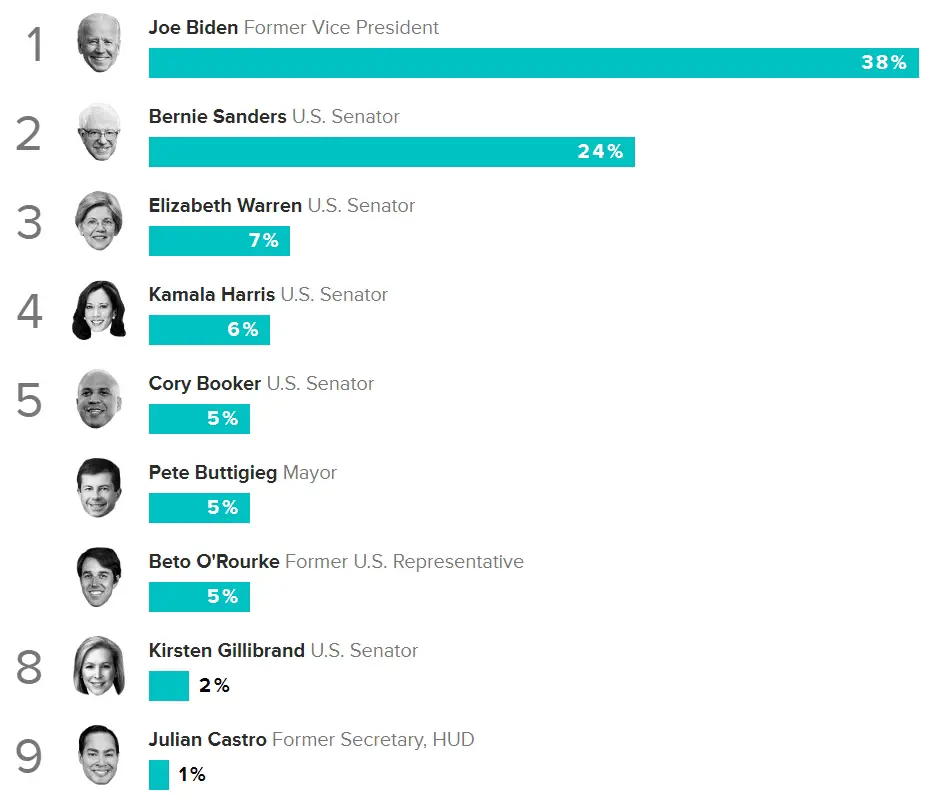 Grabbing almost 40% of early primary state voters is even better news for Biden since those are the voters that begin to make an impression on the race. In fact, Elizabeth Warren is also getting better news from this poll than from others showing her candidacy faltering.
For the moment, Biden appears unscathed by the complaints against him and continues to indicate that his campaign is "full steam ahead" set for a launch in late April or possibly early May.
Biden was recently quoted saying he'd want to be the last candidate to announce a campaign if he was running. In other words, he's got all the time to spare and the poll numbers don't indicate that waiting is doing him any harm. In fact, it's probably helping while this issue airs out and the media runs out of gas before he even gets in the pool.