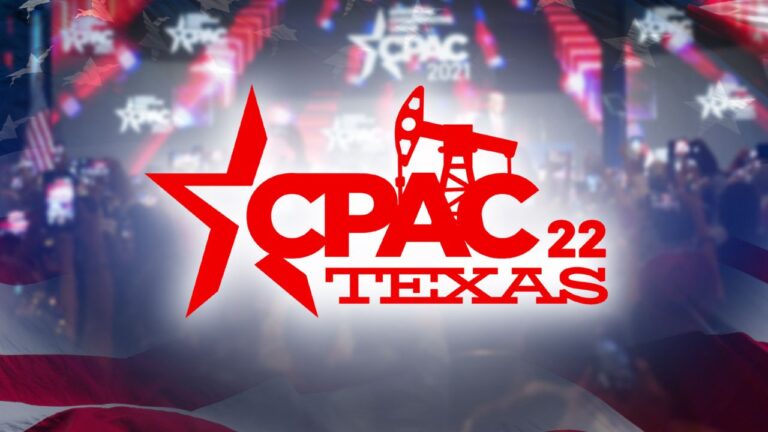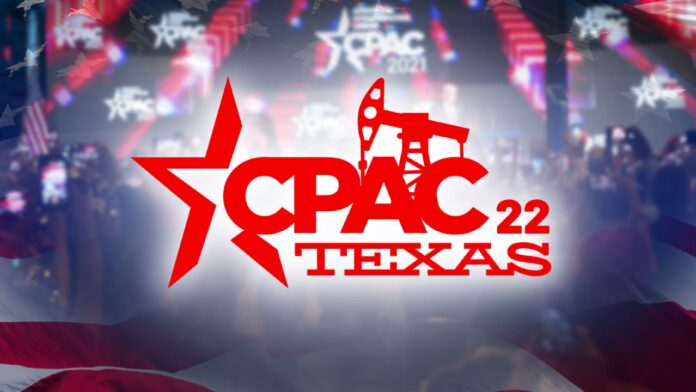 While the main Conservative Political Action Conference (CPAC) already took place earlier this year in February, the American Conservative Union is branching out to offer more events around the country and around the world.
Related: CPAC Texas Day 2 (Aug. 5), CPAC Texas Day 3 (Aug. 6)
This week kicks off CPAC Texas, a three-day event held in Dallas culminating this Saturday with former President Donald Trump as the headline speaker.
Day one will feature several big names such as Texas Gov. Greg Abbot, Fox News host Sean Hannity, former Alaska Gov. Sarah Palin, former Trump Secretary of HHS Ben Carson, and Texas Lt. Gov. Dan Patrick, to name a few.
Here's the full speaking schedule for the first day of the event including an all-day live stream and how to watch all the speakers from Thursday through Saturday.
CPAC Dallas 2022 – Day 1 – Dallas, Texas
When: Thursday, August 4, 2022
Time: All-day event, see agenda below
Where: Hilton Anatole in Dallas, TX
Full Video: Available below
Full Video – Day 1 – CPAC Texas 2022
The video below is provided by CPAC via Rumble. If you encounter issues, please use one of the alternate stream links below the video.
Alternate Video Links: C-SPAN
Agenda Schedule
The full CPAC Texas 2022 agenda is available here but below you will find a rundown of today's events.
All times Central | Subject to change
10:00 am – 10:20 am
Fight for the Future: Activism Tips
Featuring: Bridget Ziegler, Matthew Armato, Lauren Day
10:00 am – 12:00 pm
CPAC Activism
10:20 am – 10:40 am
Run Gen Z
Featuring: Jalen Johnson, Joe Mitchell
10:40 am – 11:00 am
Election Training
Featuring: Jenny Beth Martin
11:00 am – 11:15 am
CPAC Advocacy in the States
Featuring: Charlie Gerow
11:00 am – 8:00 pm
CPAC Central
11:15 am – 11:35 am
Metaverse Training
Featuring: Jay Aeba, Dr. Mahmood Al Imam
11:35 am – 12:00 pm
A Conversation on School Choice: How to Fight Back
Featuring: Byron Donalds, Erika Donalds
12:55 pm – 1:05 pm
Natasha Owens Concert
Featuring: Natasha Owens
1:00 pm – 5:00 pm
General Session
1:10 pm – 1:25 pm
Texas: The Start of the Big Red Wave
Featuring: Matt Schlapp, Mercedes Schlapp, Greg Abbott
1:40 pm – 2:10 pm
How We Fight (A Speech by Prime Minister Viktor Orban)
Featuring: Hungary Prime Minister Viktor Orban
2:10 pm – 2:20 pm
Louisiana Attorney General Jeff Landry – Speech
Featuring: Jeff Landry
2:20 pm – 3:00 pm
Biden Has Cue Cards, We Have a Solution
Featuring: Brian Babin, Sara Carter, Mercedes Schlapp, Byron Donalds, Roger Williams
3:00 pm – 3:15 pm
Back to the 1970s
Featuring: Papa John
3:15 pm – 3:30 pm
The Texas Way
Featuring: Dan Patrick
3:30 pm – 4:00 pm
Hannity! No Commercials
Featuring: Sean Hannity
4:00 pm – 4:20 pm
The States are Ready: Post-Roe
Featuring: Carol Tobias, Amanda Head, Sandy Rios
4:20 pm – 4:35 pm
Gifted Hands: A Speech by Dr. Ben Carson
Featuring: Ben Carson
4:35 pm – 5:10 pm
Givin' Liz the Biz
Featuring: Matt Whitaker, Matt Schlapp, Jim Jordan
5:10 pm – 5:20 pm
The States Fight Back: Progress on the Convention of States
Featuring: Mark Meckler
5:20 pm – 5:40 pm
Next Year in Jerusalem: CPAC Israel
Featuring: David Milstein, Yishai Fleisher
5:40 pm – 6:00 pm
She's Back! An Interview with Sarah Palin
Featuring: Sarah Palin, Charlie Gerow
Stay tuned for the entire four-day event for live stream links and the full daily agenda provided each day with lists of key speakers. Subscribe to our mailing list below to never miss an update or live stream link.