Former vice president Joe Biden speaking with Joe Scarborough on MSNBC's Morning Joe, Wednesday, Jan. 22, reacts to a question about the loss of his son, Beau, and how he feels his presence on the 2020 campaign trail.
Video Transcript
Joe Scarborough: When Elijah Cummings died, Mika and I were alone with Nancy Pelosi in the Speaker's office. She showed us an old clip of her father, someone talking about her faith. I said I bet your father would be proud of where you are right now, I bet you wish that he could see you right now, and Nancy said, "well he does, my mom does too, I'm a person of faith, they are with me every day." It reminds me of your fallen angel Beau.
How much is he with you every day on the campaign trail? How much guidance and how much inspiration do you get from Beau? Not only his memory, but also, I know you're a person of deep faith, having Beau walk with you every day?
Former Vice President Joe Biden: Joe, Beau should be the one running for president, not me. Every morning I get up, Joe, not a joke, I think to myself, is he proud of me? Because he's the one who wanted me to stay engaged. He made me promise, "promise me Dad, you'll stay engaged." It didn't mean I had to run for president, but he was worried I would walk away from what I've worked on my whole life since I've been 24 years old.
He is part of me, Joe, and so is my surviving son, Hunter, and Ashley. He walks with me, I know that sounds, to some people, kind of silly, but he really honest to God does, I know he's in me, I know he's part of me.
Joe, you'd be amazed at the number of people who come up to me in a rope line, hundreds of people, over time, and they'll throw their arms around me, men and women, and say, "I just lost my son, I just lost my daughter, I lost my wife." All they want to know is that you can make it.
The way you make it, is you find purpose, and you bring and you realize they're inside you, they're part of you, it's impossible to separate it. That's the really good thing. Beau, and Hunter, and Ashley got me through a lot, but particularly Beau.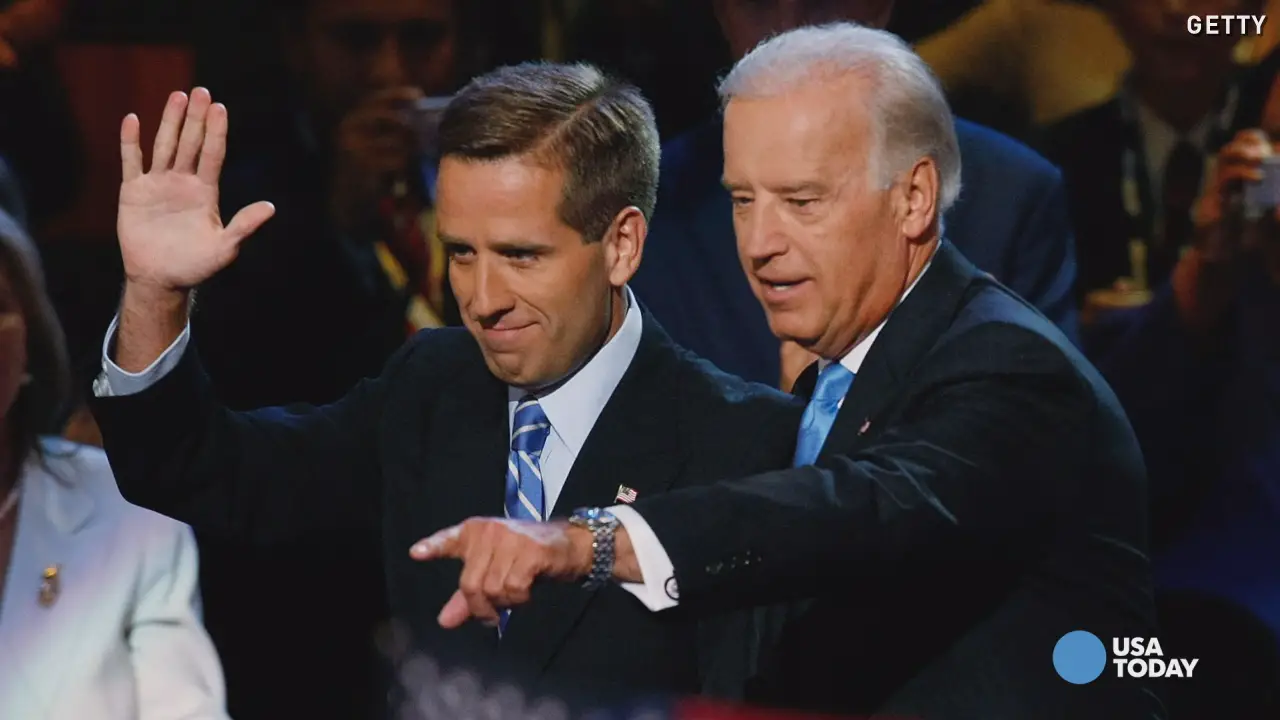 You might remember those debates, I remember you kiddin' me once, I remember walking into the vice presidential debate and presidential debate, he'd be the last guy to talk to me. He'd grab me and say "Dad, look at me, remember Dad, home base, doesn't matter just be who you are." I swear to God! You saw those pictures, he grabbed me by the lapel. He still grabs me by the lapel every time I walk out.
Mika Brzezinski: Former vice president Joe Biden, it is so great to catch up with you, thank you so much for sharing so generously.
Biden: Thank you, Jill sends her best, Mika, thank you!