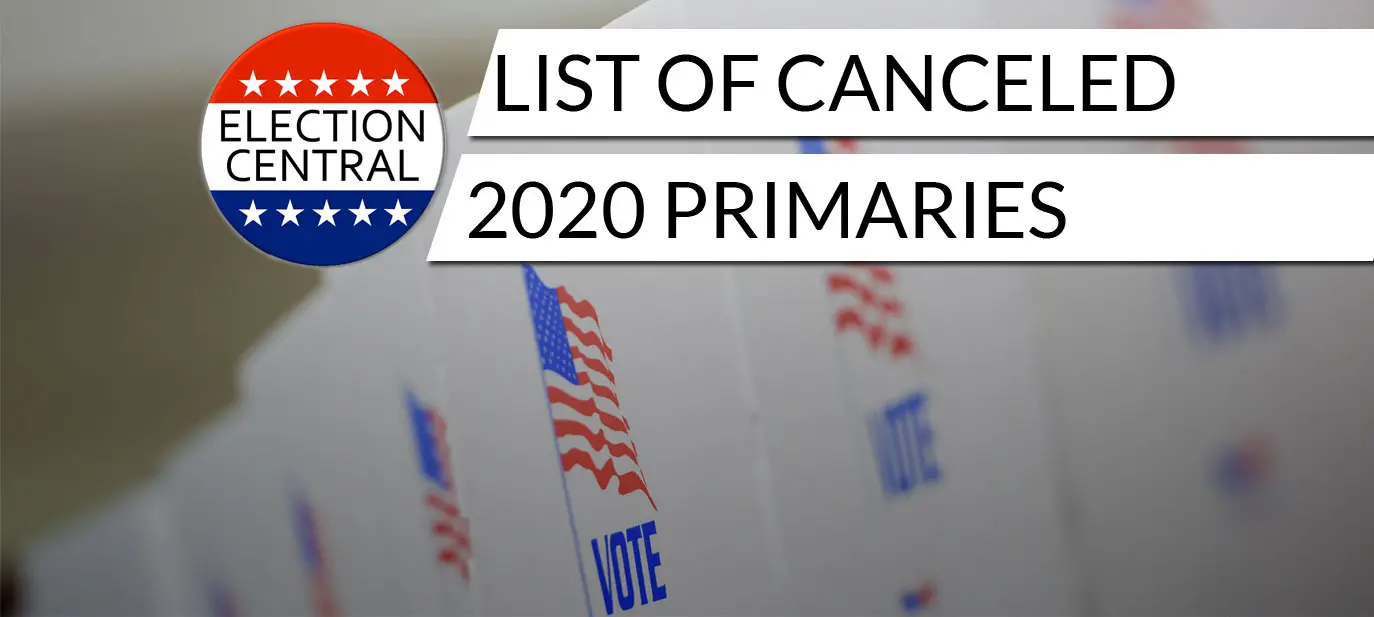 Due to President Trump running as the incumbent Republican, some state Republican party organizations have decided to cancel their state primary or caucus even though there are announced Republican challengers. So far, these states include the ones listed in the table below. This page will be updated as more information becomes available or more Republican officials in other states decide to also cancel their 2020 primaries.
States listed in the table below are subject to change. There could be more state Republican Party organizations that decide to cancel their primary or caucus before the deadline in October of 2019.
Note that these canceled Republican primaries and caucuses do not affect 2020 Democratic primaries or caucuses.
Canceled 2020 Primaries & Caucuses
More Details
More reporting is available from these sources:
Visit the 2020 Primary Schedule for a list of states holding a 2020 primary, including several Republican primaries and caucuses in addition to all the Democratic primaries and caucuses.