As we approach the first Democratic debate of the 2020 Democratic primary, the final details are finally coming into place. Following a recent announcement from the Democratic National Committee (DNC) that each panel of debate moderators must include women and people of color, NBC has filled out their team to cover all the bases.
First Democratic debate air time
Night 1: June 26, 2019, from 9 pm ET to 11 pm ET (6 pm PT to 8 pm PT)
Night 2: June 27, 2019, from 9 pm ET to 11 pm ET (6 pm PT to 8 pm PT)
Location: Adrienne Arsht Center for the Performing Arts in downtown Miami
First Democratic debate moderators
According to NBC, there will be a panel of five moderators posing questions at the first Democratic debate on June 26-27 in Miami, Florida. Here's the list: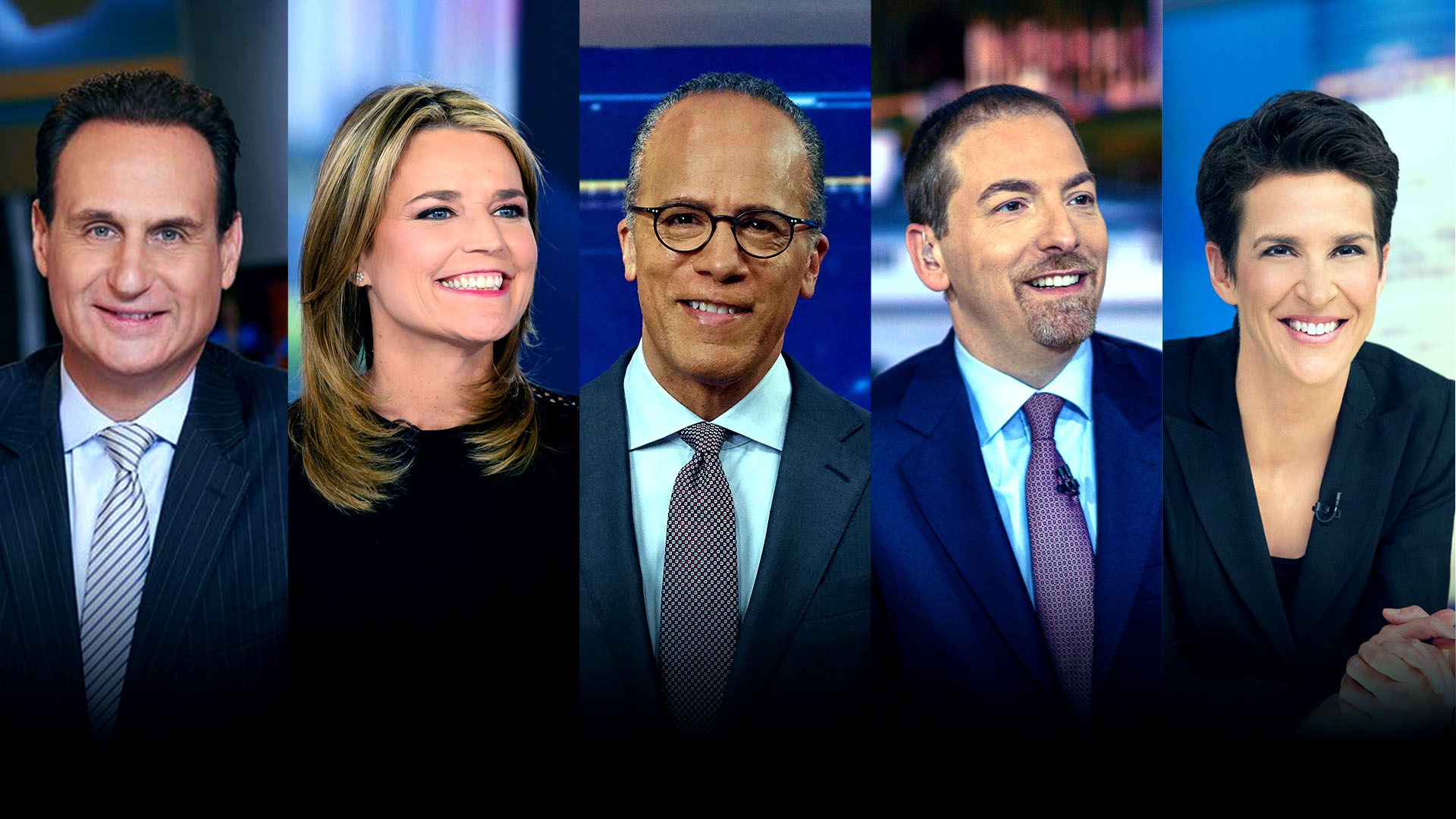 Lester Holt, anchor of "NBC Nightly News with Lester Holt" and "Dateline NBC"
Savannah Guthrie, co-anchor of "TODAY" and NBC News chief legal analyst
Chuck Todd, moderator of "Meet the Press with Chuck Todd" and NBC News political director
Rachel Maddow, host of "The Rachel Maddow Show" on MSNBC
José Díaz-Balart, anchor of "Noticias Telemundo" and "NBC Nightly News Saturday"
First Democratic debate format
According to the release, both nights, June 26 and June 27, will follow the same format with Lester Holt being the chief moderator for the full two hours each night. Joining Holt during the first hour will be Savannah Guthrie and José Díaz-Balart, while Chuck Todd and Rachel Maddow will get their turn for the second hour.
With this mix of moderators and change from the first hour to the second hour, it appears NBC is attempting to break the debate up to focus on social justice issues for the first hour, and perhaps more meaty political issues the second hour. The choice to rotate Rachel Maddow into the co-moderator position speaks to how NBC wants to be certain and make this debate meaningful for the base of Democratic primary voters who will be looking for the candidates to answer on key issues near and dear to progressives.
The addition of Chuck Todd also brings a more traditional political approach to field some of the "bread and butter" issues on the economy and perhaps foreign policy. Also, it's likely the question of abortion and the Supreme Court will be much-discussed given the current climate and threats that Democrats see to Roe v. Wade.
Once the final candidate selection is completed on June 12 based on the DNC criteria, there will be a lottery on Friday, June 14, at NBC's headquarters in New York City to determine where candidates are placed on stage in the first debate and which night they will appear.