Now for the lighter side of presidential politics with the first installment of a new weekly format. The inaugural edition stars former Pennsylvania Senator, and likely 2016 Republican candidate, Rick Santorum. If you're unfamiliar with Rick Santorum, he's famous for two things: Being a champion of social issues, and a propensity to unapologetically wear sweater vests. Here are some of his greatest sweater vest hits from the campaign trail over the years.
1. The classic gray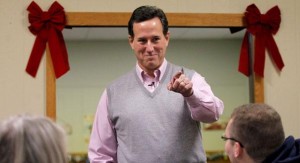 2. The classic gray.. again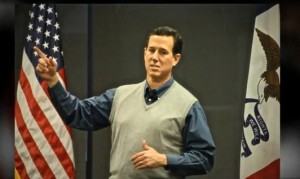 3. The dark blue.. classic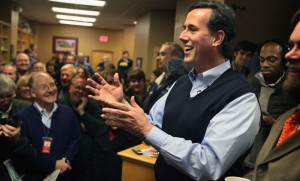 4. The "Mister Rogers"
 5. The confident black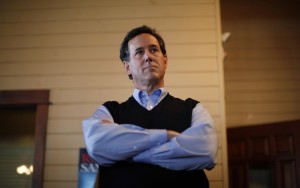 6. Classic campaign blue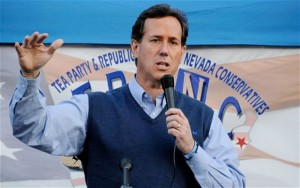 7. Did I mention he likes gray?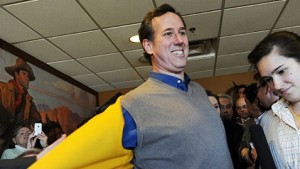 8. Can't stop rockin' that gray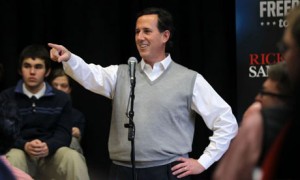 9. Cardboard cut-out blue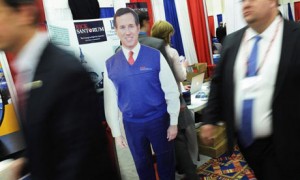 10. Finally, a campaign slogan with meaning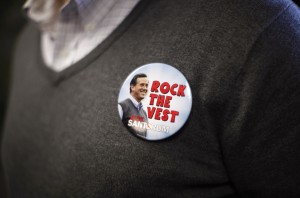 Hey, if it's working for him (which it's not according to recent polls), why change it? Will 2016 bring us some pastels or, perhaps, shades of green? I'm doubtful, since Rick Santorum was fifty shades of gray before fifty shades of gray was cool.